Termite & Pest Control in Plainfield, NJ & Surrounding Areas
"Protecting Plainfield Area Homes & Businesses"
Bug Out Pest Solutions, LLC has been keeping Plainfield pest free since 2011. Our professional exterminators will assess your pest control problem and recommend an effective solution to keep your property pest free. We've been protecting your Plainfield area homes and businesses for over 9 years.
Bug Out Pest Solutions, LLC offers a variety of pest control services, including:
10% Off
Bedbug Extermination
expires 08/31/2020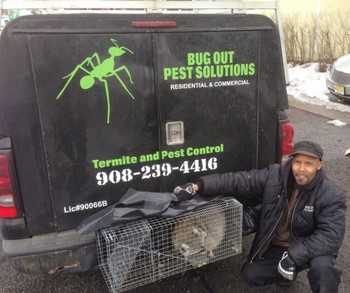 Plainfield Bed Bug Extermination
Bed bugs can wreak havoc in your life. Not only are they disgusting creatures, but they can take a toll on your health and your family's health. When you're faced with a bed bug problem, call the experts at (908) 481-4921.
Plainfield customers can rely on Bug Out Pest Solutions, LLC for an end to their termite problem. We offer full and complete eradication of termite infestations.
Bug Out Pest Solutions, LLC gets rid of problem rodents. We remove rats and mice from Plainfield residential and commercial properties quickly and effectively and will help you devise a solution to keep them out.
Whether your pest control problem is inside or outside your commercial building, Bug Out Pest Solutions, LLC will take care of it. Emergency pest control services in Plainfield are available.
---
Call for a FREE Quote
---
Contact us at any time: weeknights, weekends, and days for pest control services in the Plainfield, New Jersey area.